To be a leader in education, an institution must be founded on two basic principles: keeping the interest of students as its foremost priority and recognizing that knowledge is ever-growing, omnipresent and requires the opening of minds.

At Mangalayatan University, we take pride in these two qualities being at the core of our existence. Mangalayatan (translated as the germinal bed of positive thought) aims to perpetuate a culture of hardwork, embracing change and preparing oneself for the fast progressing world with the latest skills and the highest level of social and personal values. Situated 20 km from the Yamuna Expressway in Uttar Pradesh, Mangalayatan University was founded in 2006 and has graduated over 7000+ students. Nearly 3500+ students from India and abroad are currently studying on campus.

Mangalayatan University vision is to give students from all kinds of background, a quality educational experience leading to legitimately rewarding career opportunities.
WELCOME NOTE FROM VICE CHANCELLOR
At Mangalayatan University with our motto as "Learn Today to Lead Tomorrow", we endeavour to shape our students to lead by example in their chosen careers by imparting the required knowledge as also imbibing a sense of self-belief and confidence with attached virtues, values and character.
I'm sanguine to the fact that our initiatives in devising our curriculum smiting to the industry requirements coupled with career oriented training and development modules are bearing the desired fruit by providing employment opportunities to our students in the corporate sector. I invite the budding youngsters to join us in our journey with a "Quest for excellence" and also for realizing their dreams.

My best wishes for a bright future.
Prof. PK Dashora
Vice-Chancellor
Mangalayatan University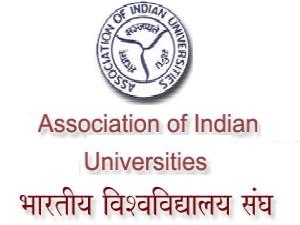 VOW TO END UNLAWFULNESS PROPELS AGAM JAIN TO JOIN IPS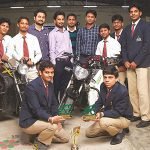 VOW TO END UNLAWFULNESS PROPELS AGAM JAIN TO JOIN IPS
Mangalayatan University's Rishab Sethi Commissioned into Indian Army
Global Nagpur Award in Education – 2015
Mangalayatan University Engineering Students with Zonal Round of IIT – Delhi's Robotryst
27 Engineering Graduates Qualified GATE
Life Time Achievement Award
Mangalayatan University Students reach pre-final round of National Business Plan competition
Mangalayatan University Student Ms. Garima Kumari Pursuing Research in Boston University, USA