Recognition & Accreditations
UNIVERSITY GRANTS COMMISSION
Mangalayatan University are fully Government Recognised: Recognised by University Grants Commission (UGC)
Mangalayatan University and the Degrees awarded by them are recognized by the UGC.
Letter of UGC on Recognition of Mangalayatan University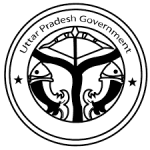 Mangalayatan University has been created under the "Mangalayatan University, Uttar Pradesh Act" and notified by the Government of Uttar Pradesh as Act No. 32 of 2006, by its Gazette No. 362/VII-V-1-1(Ka)-12/2006 dated October 30, 2006, with the right to confer degrees under section (2f) and 22(1) of the UGC Act.
Association of Indian Universities
As per law, Universities do not require AICTE approval. Only institutions which are affiliated to Universities require approval. As Mangalayatan University is a Bonafide University established by a State Act, it does not require AICTE approval.
NATIONAL COUNCIL FOR TEACHER EDUCATION
PHARMACY COUNCIL OF INDIA
NCISM – NATIONAL COMMISSION FOR INDIAN SYSTEM OF MEDICIENE
Mangalayatan Ayurveda Medical College and Research Centre, Mangalayatan University.
LOP from NCISM to conduct a BAMS programme with 60 intake for the session 21-22