International School for Jain Studies, New Delhi organized International Summer School for Jain Studies at Mangalayatan University where foreign students form USA, Canada and Thailand learnt lessons of ahimsa and the path of spirituality at Mangalayatan University. Many foreign students from Afghanistan & Nepal opted their career option at Mangalayatan University and pursuing their Under Graduate, Post Graduate & Research programs in several disciplines.
SHENYANG JIANZHU UNIVERSITY
SHENYANG UNIVERSITY OF TECHNOLOGY
LIAONING UNIVERSITY OF TECHNOLOGY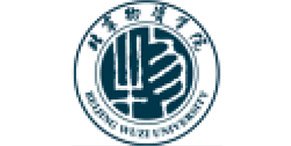 MoU's WITH TOP FOUR CHINESE UNIVERSITIES
According to Prof. Satish Chandra Jain 'The University is focusing on research. To cater the opportunities available in the research and development, the University is recently signed MoUs with four top Chinese Universities. Now, our faculty members and students can join hands with their Chinese counterpart for joint research project(s) in Liaoning University of Technology, Shenyang Jianzhu University, Beijing Wuzi University and Shenyang Aerospace University in China. MoUs are to pave the way for faculty, students exchange, joint publications, joint seminars and academic meetings and joint academic programmes.'
The Indo-US Collaboration
The overall objective of IUCEE is to build US-India collaborations in order to make engineering education and research more relevant to the needs of the global society and the aptitudes and aspirations of new generations of youth. The consortium has 71 Universities/ Colleges as its members.
Dr. Nathan Robert from Vanier College, Canada, visited Mangalayatan University, furthering the relationship initiated by the MOU signed by the organizations in 2010. The college had one set of its students visit Mangalayatan University as part of a Jain Studies program. Further student and faculty exchanges are being planned.
European Institute for Asian Studies
A joint delegation from European Institute for Asian Studies and PH.D Chamber visited Mangalayatan University to explore different avenues for academic exchange, CSR activities and joint capacity building programs.